RIM scheduled PlayBook OS 2.0 at the end of February 2012. Will 2.0 getting all missing features on BlackBerry PlayBook? RIM has showed a lot of possibilities and features with the BlackBerry PlayBook but not yet delivered. Listing out some proposed features:
Native PIM, Native File Manager, Video Store
Print FROM the PlayBook to a printer

Print TO the PlayBook from a computer (paper replacement)

Bluetooth Stereo receive support (play music from other devices through PlayBook speakers)

Cloud storage provided by RIM

3G/4G connectivity

DLNA server support (push media to other DLNA devices)

DLNA client support (receive and play media pushed FROM other DLNA devices)

USB Host mode (for connecting USB devices like control devices or storage devices to the PlayBook)

Connect to network storage drives or shared folders (i.e., NAS/SAMBA)

Management of a PlayBook by a BES

Cross-platform Video Chat (i.e. Skype or custom app for other platforms)

FLAC audio codec support

Native BBM on PlayBook

Native Email, Calendar, and Contacts applications (with IMAP/POP3/ActiveSync support)

Native fully-featured Office applications

Access to BBM Groups on PlayBook

Native Twitter integration

Fully functional Android Player (to launch Android apps on PlayBook)

Netflix application, or Browser support for Netflix streaming

BlackBerry Maps (with online maps available over Bridge or Wi-Fi)

BlackBerry Maps (with offline maps, for use anywhere)

BlackBerry Protect for locking and locating your PlayBook remotely

An application to purchase or rent movies and TV shows, and much more
BlackBerry PlayBook Stereoscopic 3D Demo (FireFly Media Manager)
BlackBerry PlayBook WebWorks Demo (VIDEO)
Cascades Demo: Rich UI Development for BlackBerry Apps
List of RIM acquisitions:
What is QNX Software Systems?
Date: April 9, 2010 for $200 million.
Over the past 30 years, QNX software has become a big part of everyday life. People encounter QNX-controlled systems whenever they drive, shop, watch TV, use the Internet, or even turn on a light. Its ultra-reliable nature means QNX software is the preferred choice for life-critical systems such as air traffic control systems, surgical equipment, and nuclear power plants. And its cool multimedia features have QNX software turning up in everything from in-dash radios and infotainment systems to the latest casino gaming terminals.
Who uses QNX?
Customers rely on QNX to help build products that enhance their brand characteristics – innovative, high-quality, dependable. Global leaders like Cisco, Delphi, General Electric, Siemens, and Thales have discovered QNX Software Systems gives them the only software platform upon which to build reliable, scalable, and high-performance applications for markets such as telecommunications, automotive, medical instrumentation, automation, security, and more.
Full development life cycle support
Through our embedded market specialization and proven expertise, we've become a trusted partner to the world's largest device manufacturers and systems integrators. Developers rely on feature-rich QNX® Neutrino® RTOS and the highly-integrated QNX® Momentics® development suite to accelerate time to market, and our broad range of engineering services such as flexible support programs, professional training, expert consulting, and custom engineering help customers speed every stage of their development cycle.
http://www.qnx.com/
What is Certicom?
February 11, 2009 for $106.5 million
Encryption technology developer
As the world-leading expert in public key infrastructure implementations, device security, anti-counterfeiting, product authentication, asset management, and fixed-mobile convergence, many of the largest companies and government agencies rely on Certicom technology to secure applications, communications, and mobile devices while protecting content and other critical assets.
The combination of best-in-breed technology with high-quality products has led industry-leaders – IBM, Continental Airlines, Aristocrat Technologies, Cavium, General Dynamics, Motorola, Oracle, Research In Motion (RIM), Unisys, XM, Bally Technology, General Electric, Texas Instruments, Qualcomm, Mitre, L-3, Phillips, Samsung, Sony Ericsson, and Nortel – to become Certicom customers.
In recognition of the company's expertise, Certicom received the 2006 Private Sector Leadership in Advanced Technology Award for innovation, expertise and leadership in security from the Canadian Advanced Technology Alliance (CATA).
Founded in 1985, Certicom's corporate office is located in Mississauga, Ontario, Canada.
What is Cellmania?
Date: August 24, 2010
Cellmania drives mobile ecosystems for mobile operators, infrastructure providers and content owners. Cellmania's integrated mFinder™ solution provides infrastructure on either a licensed or hosted basis to allow digital rights management of downloaded content onto mobile phones, subscription billing, time and location based content management and billing integration onto customer bills. Cellmania's mFinder™ solution is used as a full end-to-end delivery and ecosystem solution for some of the world's largest mobile operators. Cellmania also provides the world's largest repository of mobile content consisting of over 200,000 items across 200+ handsets from 100+ countries in 55+ languages. Content owners can provide their wares to Cellmania to distribute across Cellmania mobile operator and other distribution channels with a win-win business model. Cellmania provides content in many different media types including ringtones, java content, browseable content and video files.
Founded in 1999, Cellmania is based in Mountain view, California.
http://www.cellmania.com
What is Dataviz?
September 8, 2010 for $50 million
DataViz® is an industry leader in developing and marketing Office compatibility and productivity solutions across a variety of platforms including Apple iPhone, Android™, BlackBerry®, Java®, Linux®, Maemo 5, Palm OS®, Symbian OS™, WebOS, Windows Mobile®, Windows® and Macintosh®. Founded in 1984, DataViz began its business developing file conversion software and has since expanded its expertise to providing solutions that meet the increasing demands of the handheld and mobile markets. With enterprise-grade solutions that include its award-winning mobile Office suite, Documents To Go®, and wireless Microsoft® Exchange ActiveSync® client, RoadSync®, DataViz is committed to developing premium solutions that mobilize 'Microsoft Office' without compromise and providing customers with instant access to critical files and business data.
Strategic Partnerships
DataViz is committed to providing best-of-breed technology and high-quality products that benefit its own customers and those of its partners. This commitment has fueled its success in establishing licensing partnerships with software and hardware vendors, both large and small, in the desktop and mobile markets. Partners include Microsoft®, Palm®, Sony Ericsson, Motorola®, MontaVista®, RIM® , Samsung and other industry leaders. Strong distribution and carrier partnerships with companies like Ingram Micro and Cingular Wireless in the US, along with Brightpoint and Orange abroad have helped propel the company's office mobility product line into the marketplace.
DataViz is a member of the Palm Developer Network, Nokia Forum Pro, MOTODEV, Symbian Partner Network, Samsung Mobile Innovator Program, Sony Ericsson Core+ developer program, Apple Developer Connection and is a Microsoft Gold Certified Partner, BlackBerry Alliance Member, Orange Partner Premium member and a member of the AT&T Certified Solutions Program.
http://www.dataviz.com
What is The Astonishing Tribe (TAT)?
December 2, 2010
UI development team
The Astonishing Tribe (TAT) was a company with headquarters in Malmö, Sweden. Founded in February 2002 by Mikael Tellhed, Ludvig Linge, Paul Blomdahl, Karl-Anders Johansson, Per Grimberg, and Hampus Jakobsson. TAT started out as a hobby project and for the first year the company worked with TV commercials, animation, post production for film, consultancy services within image compression for embedded systems, and interactive art. During the second year the company got traction in the mobile industry and started to employ people. Focus shifted completely to user interfaces, especially licensing technology for rendering and structuring of the user interface. As of September 2010 over 180 employees work for TAT at the offices in Sweden, South Korea, the United States, and the newly opened office in Japan. TAT worked with some of the biggest mobile brands such as Samsung, Sony Ericsson, Orange and Motorola. TAT also licensed software to other industries such as automotive and consumer electronics.
What is Gist?
February 14, 2011
Professional contact manager
Gist was founded in 2008 by T.A. McCann and acquired by Research In Motion in early 2011.
Gist removes the noise from individual email alerts, eliminates the hassle of going to multiple services to get news and updates about contacts, and automates the delivery and presentation of the most important information about the contacts in your professional network. By spanning the most on-line contact and content sources, Gist users are better informed with insights and actionable information about clients, prospects, and contacts.
We do this by pulling together all your contacts from your various inboxes, address books, social networks, and other sources then adding news, status updates, and blog posts to them creating a rich business profile for everyone in your professional network.
http://gist.com
What is Tinyhippos?
March 25, 2011
HTML5 mobile developer
RIM officially announces that tinyHippos has joined hands with them. tinyHippos is going to be a part of the BlackBerry Developer team and will be bringing their expertise in cross-platform emulation environments to the BlackBerry platform.
tinyHippos are the makers of a mobile environment emulator called
Ripple
and have extensive experience in web and mobile widget/web development. If you aren't already familiar with them you can find out more about tinyHippos at
tinyHippos
.
What is Tungle?
April 27, 2011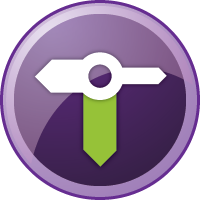 Social Calendaring Application
Tungle makes it easy to schedule meetings inside or outside your organization, across calendars and time zones.
No more back & forth finding time to meet

Prevent double bookings

Automatically adjust for time zones

Connect to your existing calendars

Propose multiple times for meetings

Easily share your availability with anyone
Inbound & Outbound Scheduling
There are two ways to schedule meetings with Tungle. We call them "inbound" and "outbound".
Inbound Scheduling
This is when others request meetings with you through your profile page.
Inbound scheduling is perfect when others want to meet with you. You simply direct them to your profile page where they can see your availability and send you meeting requests proposing multiple times, without having to sign up.
Outbound Scheduling
This is when you send meeting invitations to others – either one person or a group.
Outbound is ideal when you want to meet with someone else. It gives them the flexibility to choose what works for them from your proposed times, and book meetings with a simple click.
When sending a group invitation, each invitee selects all the times that work for them and Tungle finds the common times that work for everyone.
http://www.tungle.me
What is Scoreloop?
June 7, 2011
Social gaming company

Scoreloop provides everything you need to add social elements to any game. From developers to brands, operators and OEMs, Scoreloop's social gaming ecosystem and SDK creates instant communities and connections, and new ways to generate revenues from mobile games.
Unlike other social mobile gaming platforms Scoreloop is customizable and cross-platform, meaning that developers can add as many or as few Scoreloop features as they want. From simple social network connections to in-app purchases and virtual currency, Scoreloop makes mobile games more social and profitable.
Supported by a growing developer community and 24/7 developer support, Scoreloop adds that extra social ingredient to mobile games every hour of every day.
Scoreloop was founded in 2008 and is headquartered in Munich, Germany with offices in the US and Asia. The company was acquired in 2011 by Research in Motion.
http://www.scoreloop.com/
What is ubitexx?
May 2, 2011
Smartphone Security Software Developer
ubitexx develops and distributes over-the-air multi-platform mobile device management and security solutions for enterprises. As a technology leader, ubitexx simplifies the complexity of managing a wide range of mobile terminals over any network. ubitexx solutions enables enterprises to carry out first-time provisioning and deployment, and ongoing support, from any number of mobile terminal units remotely, over-the-air, with minimal expenditure. Management of applications and updates, security policies and intelligent asset management included.
For the first time, the compliance module reliably implements mobile security on all smartphones and PDAs according to company's specifications. Enterprises can fully benefit from the use of mobile devices without worrying about mobile security. Winner of the most prestigious European software awards, including the 2008 German Internet Prize, the European ICT award 2007 and the Bully Award 2010, ubi-Suite multi-platform mobile device management solution sustainably speeds up the launch and lowers the ongoing support costs for smartphones and PDAs. ubi-Suite keeps mobile workers working.
Since the company's founding in 2002, ubitexx's over-the-air mobile device management solutions and mobile security solutions have been used throughout the world by leading banking, insurance, pharmaceuticals and energy groups, media companies, in the public sector, in retail, and within the engineering and automotive industries.
http://www.ubitexx.com/
What is JayCut?
July 22, 2011
Video editing software developer
"In early 2006 we started asking ourselves if web video couldn't be about more than just consumption. We wanted to add creativity into to the equation. Nine months later, in December 2006, we had laid the foundation for what would come to be the world's most advanced technology for online video editing. The company was founded early 2007.
Today, JayCut is based in Stockholm, Sweden. Our customers include some of the world's leading brands, and the company and technology has received some of the most prestigious awards in the industry. But our firm belief is that we've just scratched the surface of what web video can be.
Ask yourself what would happen if anyone could edit video, anywhere, with any mobile device, using any media on the web and finally publish the result to any device or website. Join us in starting this creative revolution!"
http://jaycut.com/
Hard facts
Name: Jaycut AB
Founded: February 2007
Location: HQ in Stockholm, Sweden
Number of employees: 7
Goal: To help people interact with video, anywhere, anytime
The name: A combination of DJ and the act of cutting video
What is NewBay?
October 7, 2011
Founded in 2002, NewBay specializes in the development of mobile phone software that allows users to create, store and share digital content in the cloud. The company had deals with Verizon, AT&T, T-Mobile USA (and parent Deutsche Telekom), U.S. Cellular, Telefónica O2, France Telecom Orange and Telstra.
http://www.newbay.com
What is Torch Mobile?
Aug 24th, 2009
the developers behind the Iris mobile browser
"Our team of developers will join RIM's global organization and will now be focused on utilizing our WebKit-based mobile browser expertise to contribute to the ongoing enhancement of the BlackBerry platform," Torch Mobile wrote in a statement on the company's Web site.
http://www.torchmobile.com
This is what RIM is today. The perfect OS (QNX), sexy UI developers (TAT), Video editing software (JayCut), Social gaming (ScoreMobile) and others accordingly which have been demonstrated but haven't delivered yet on BlackBerry platform. Hopefully, 2012 can be the year of execution at once. Had to agree since past couple of years RIM hasn't done anything to compete with competitors and stay updated with technology.
What is your view with these acquisitions made by RIM and future of the company?